By Daniella Platt
Influenced by the current events amongst us, designers Catherine Liss and Francis Sango partnered to launch Rezort Collection, a capsule collection of Covid essentials. The collection Rezort will drop a teaser line of products which include a hoodie and a throw blanket.
Meet the Designers, Frances Sango and Catherine Liss on Looking Good with Daniella & T. Coffee Show — Episode #2. SHOP with the Special Code REZORT15 – 15% discount using this link.
Predominant through the offering will be the Rezort logo inspired by a Peacock. The peacock symbolizes Vision, Self Expression, Spirituality, Awakening, Integrity, Freedom, Guidance, Protection, and Watchfulness. In some cultures, the peacock also represents patience, kindness and luck. All the aforementioned much needed during these uncertain times. COVID essentials is a prelude to the Rezort apparel collection launching in Spring 2021.
In an effort to support the struggling restaurant businesses everywhere, the COVID Essentials line is giving back to The Barstool Fund. This teaser drop was cultivated in response to the current market trend enabling you to feel good, look good and do good.
The founders are big fans of dining out and witnessed how negatively Covid impacted the restaurant business. Developing this drop and contributing to The Barstool Fun is aligned with their company mission. With every item sold, Rezort will apply a degree of funds to philanthropic causes related to those in dire economic straits.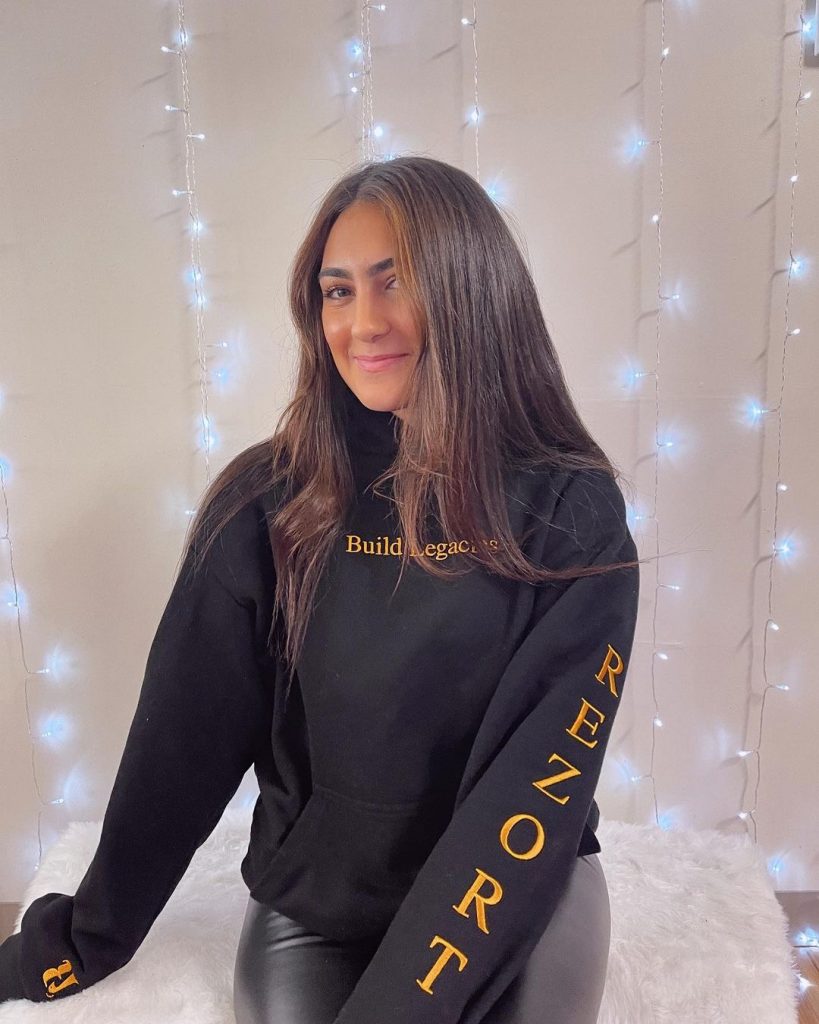 The brand and designers core belief is "When you feel good, you do good" and Rezort Collection aims to help you by enhancing a contemporary lifestyle with meaningful pieces and enlightened basics. Like you, the designers have been frustrated by the limited choices of comfortable yet elegant and stylish clothes that look effortlessly sexy. Rezort benefits consumers by supporting their lifestyle and inspiring the steps they take to build their legacy.
"We think of our designs as little stepping stones of positivity, inspiring that self-confidence to help you journey across the rushing waters of the day," according to the designers. "We also want to share in a greater sense of gratitude toward the world and all its gifts by conducting socially-conscious business, remaining mindful of our blessings, and always seeking to uplift others."
—
Fashion and Lifestyle Industry expert, Daniella Platt is the host of Looking Good with Daniella & T. Coffee. If you have any desires to create merch, or your own fashion/accessory collection, do it – I will help you or create it for you. Also check out www.JUNGLEandCOFFEE, accessories and t-shirts to remind Stop Playing Small, You Can Have It All.
Follow the show & get our free starter guide www.daniella.today