Gene of Hamilton radio was nominated for the Nashville Universe award in 2016, how awesome is that. We are known as the originator of family-friendly music since 1997. We are an internet radio provider that curates a list of music from the 50s,60s,70s,80s, and today's hits as well as rare and and live cuts and full concerts at random. We also produce many creative and thought provoking shows. No matter what you are in the mood for, Hamilton Radio has something to satisfy all your listening needs.
Music Advisor and Communications Managerat IRONHORSEFILMS andMusic ProgrammeratHamilton Radio
HTTP://HAMILTONRADIO.NEThttp://hamiltonradio.net/ https://hamiltonradios.com/
Gene was a Featured Guest on The Tina Ramsay Show
Gene is on a Mission to Help Larry Batton
Let's Help Larry Feed The Animals
Larry Batton is a man that love animals. The same feeling that you have about your dogs, cats, or birds is the exact same way that Larry Batton feels about Lions, Monkeys, alligators, and more. They are a part of his family. Larry and his wife has dedicated their lives to these animals, the community, children, and schools educating them about animals. He has been on multiple tv show, radios broadcast and more spreading his love and awareness about these animals all over the United States.
When the pandemic hit last year it really put a strain on Larry's ability to feed the animals since the world literally closed and the schools as well. Which was his main source of income to provide food for the animals through volunteer donations.
Although Larry is personally battling health issue himself he is still doing his best along with his loving wife to take care of their animals who look to them for help, love, food, and shelter.
Hamilton Radio and The Tina Ramsay Show is coming together to raise $1,000 for Larry and his wife to offset the cost of essential necessary food for their animals.
Will you HELP?
All we ask is that you donate $1 to help Larry and his wife.
Anyone who wants to donate: Please Donate to hamiltonradio.net can through paypal.com just send to admin@hamiltonradio.net in message write in care of Larry Battson for him or Docg for us.
Do you want The Tina Ramsay Show or eZWay Magazine to Feature you on our Next Blog or be our next featured guest on our TV Shows?
Email: thetinaramsayshow1@gmail.com (Subject: BLOGTV)
Call or Text: 803-713-5135 (TEXT: BLOGTV)
Save our Digital Business Card: https://bit.ly/3tfsDvp
Website: https://thetinaramsayshow.com/
This Blog was Sponsored by Epic Business Leaders a Free Facebook Group and eZWay Wall of Fame that support and feature Entrepreneurs & Celebrities' that are making a positive impact in the world!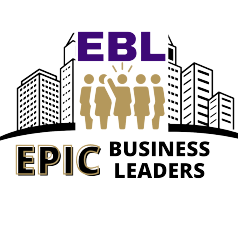 Read the Latest Issue of eZWay Magazine Featuring Alec Stern